Move FAQ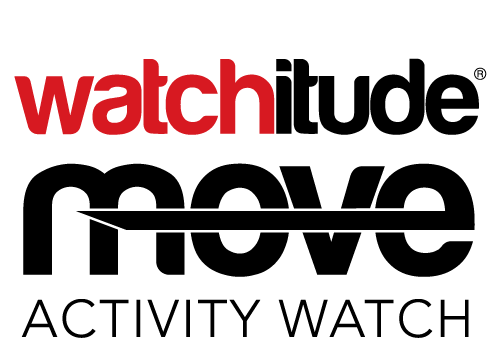 Download The App


Instructions and FAQ
How do I connect Watchitude Move to my smartphone?
Go to Settings in the Flagfit app.
Pull down the menu to refresh the search for the wMove device.
The app will automatically find and pair your watch with your phone.
Do not connect through your phone settings.
How do I set or change the time?
Your watch will automatically sync the time on the smartphone that it is paired to. To change the time on the watch, you must change the time on your smartphone, then close and restart the Flagfit app.
How do I get SMS text messages and phone call notifications on my Watchitude Move?
In the Flagfit App, go to settings by tapping the settings icon in the upper left-hand corner.
Below "devices," you have options for Call, WeChat, SMS, and More App Reminders.
Tap on the notification option that you would like paired to your Watchitude Move.
My watch is not syncing but my smartphone settings are showing wMove is connected.
If you already downloaded the app, delete it first.
Then go to your phone settings.
Go to Bluetooth settings.
Disconnect the wMove device in Bluetooth settings.
Then download the Flagfit app again.
Then re-setup your wMove through the Flagfit App.
How do I turn on or off my Watchitude Move?
To power your wMove on on or off, tap and hold down the fingerprint button for 5 seconds.
Choose on or off by tapping the fingerprint for your "on" or "off" choice.
Then tap and hold for at least 5 seconds until your selection is achieved.
If wMove won't power on, the battery may be depleted. Be sure it has a full charge.
How do I charge Watchitude Move?
Pop out the face of the watch from the band and plug in the included USB charger to the bottom of the watch face under the fingerprint. Then plug into a computer or USB charging port.
If Your Watch does not power on when plugged in, make sure to plug the cable to the watch first, and then plug into the power source second.
What requirements are there to activate Watchitude Move?
You will need a smartphone running at least iOS 8 or Android 4.4 (minimum).
wMove cannot be set up without a smartphone and ill not work with an iPad or Android Tablet.
| | |
| --- | --- |
| Weight: 40g | Battery: 50mAh |
| Battery Type: Polymer | Bluetooth: 4.0 |
| Water Resistant: IPX67 | Display: .66" OLED |
| Temperature: - 68 to 158 Degrees Fahrenheit | Band Size: 265mm |
| Material: Silicon/ABS | Weight: 40g |
| Battery: 50mAh | Battery Type: Li-ion Polymer |